If you don't know who these people are, google them. Thanks! I also added photos to the blog 3/04/09 - 3/11/09. Check it out!


MARCH 19th 2009 below:



I have my own piece of art by Andre! Gregory resting on me.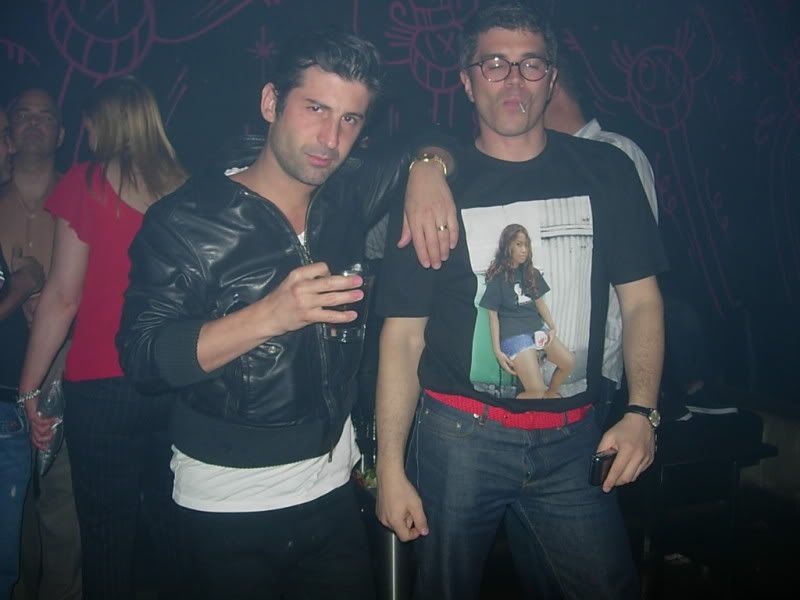 Andre Saraiva and Gregory Bernard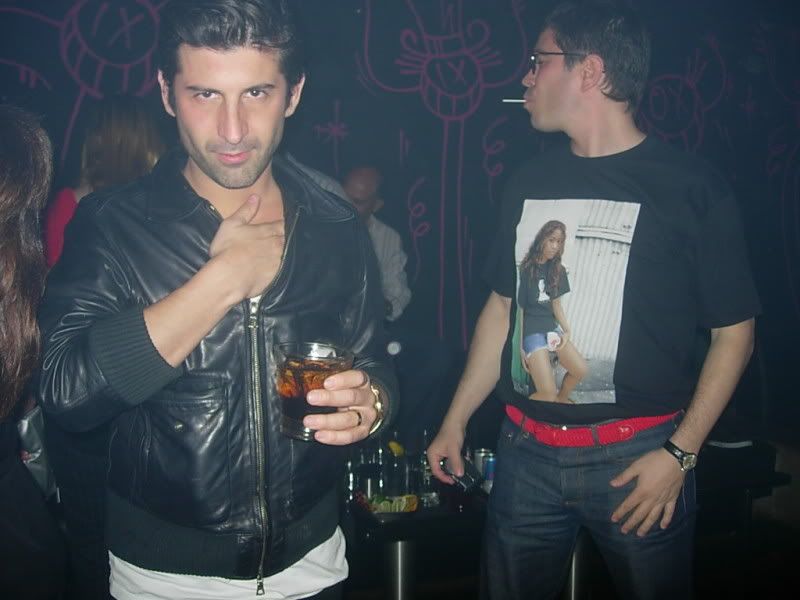 Andre Saraiva and Gregory Bernard - the graffiti in the background by Andre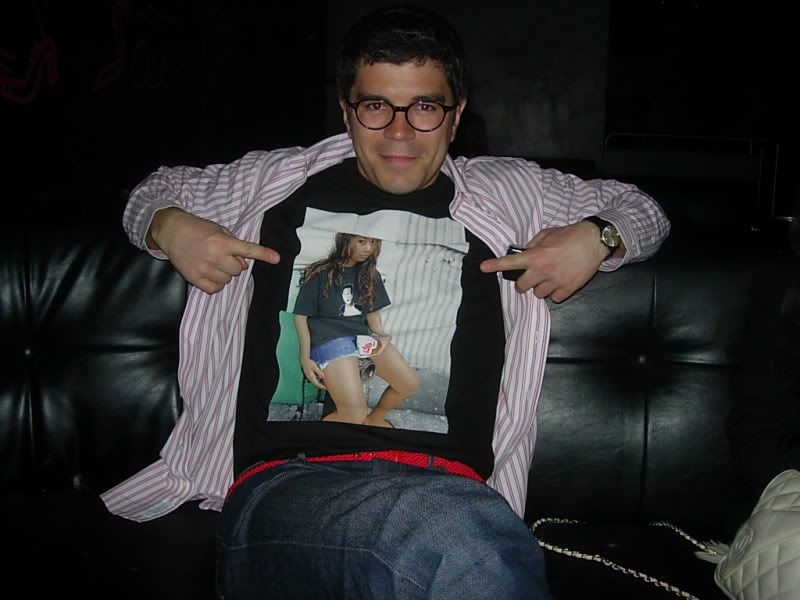 Gregory rocking the FUCT x TIFFANY LIMOS x LARRY CLARK shirt!



Pedro aka Busy P eating cotton candy with Andre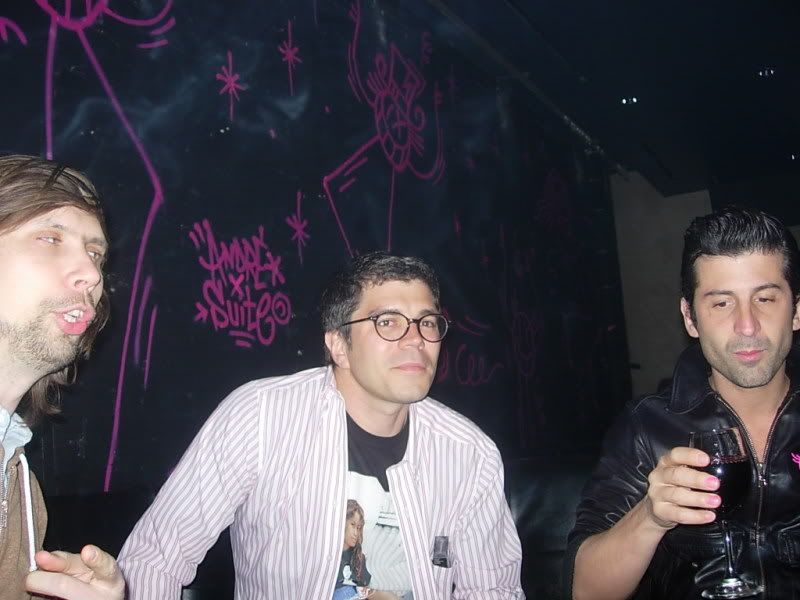 Pedro, Gregory, Andre



Pedro, Gregory, Andre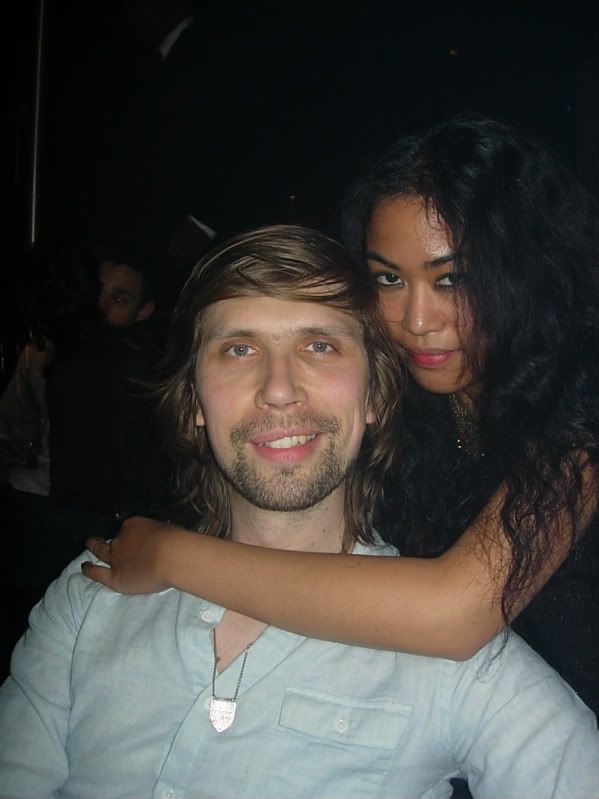 P x T ............ in DALLAS, TEXAS.



Its LOVE between me and Andre...



REAL LOVE. Mr. A & Ms. T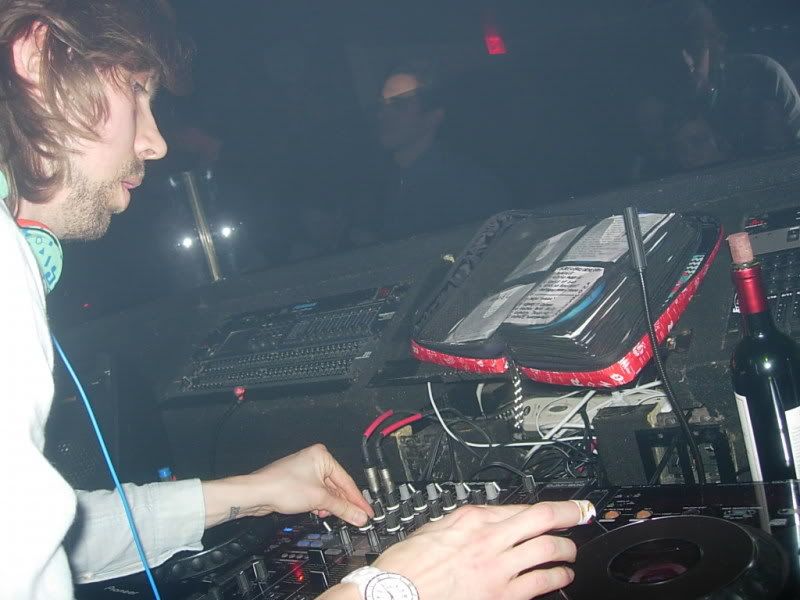 Pedro getting busy.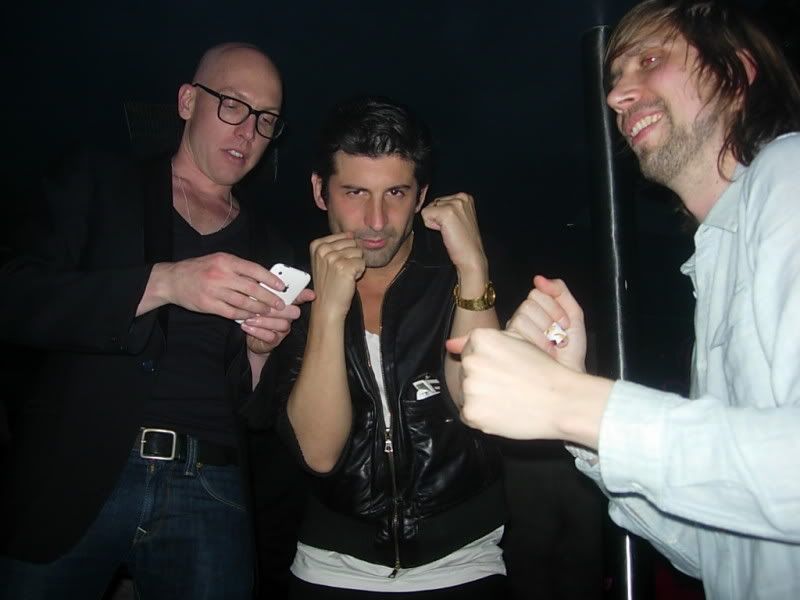 Matthew Giese - the owner of the club and my friend, Andre and Pedro dancing!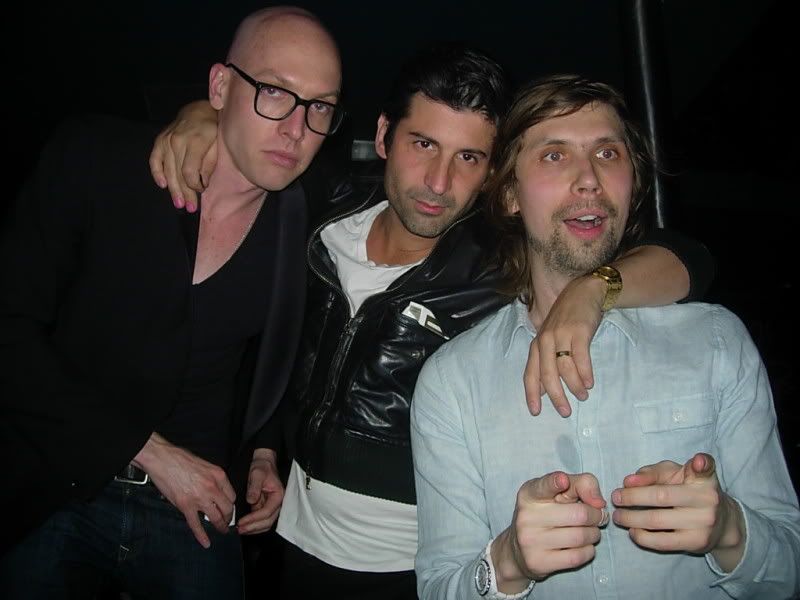 Matthew, Andre, and Pedro... fun!



More fun.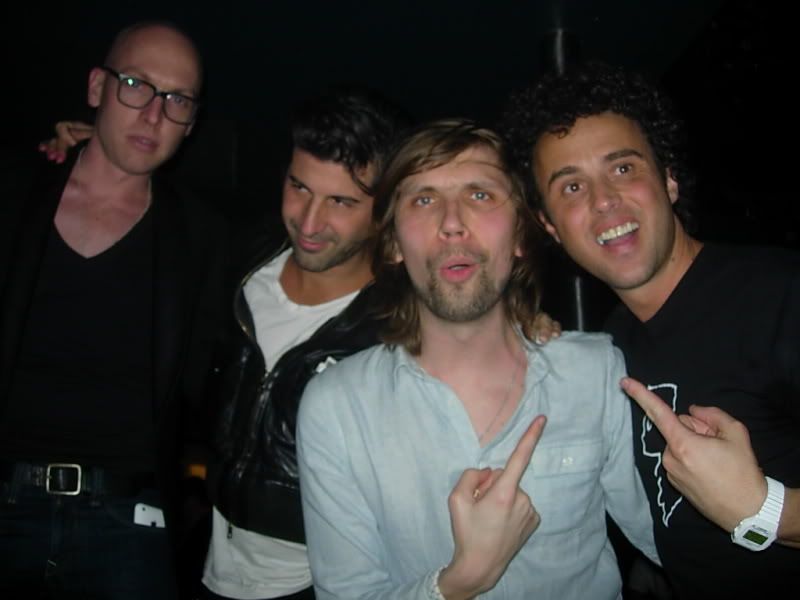 The guy to the right is PARKER. He is from Texas, he dj's, he's part of the crew!



Gregory with his sexy face... dancing.



Andre and Pedro getting it on.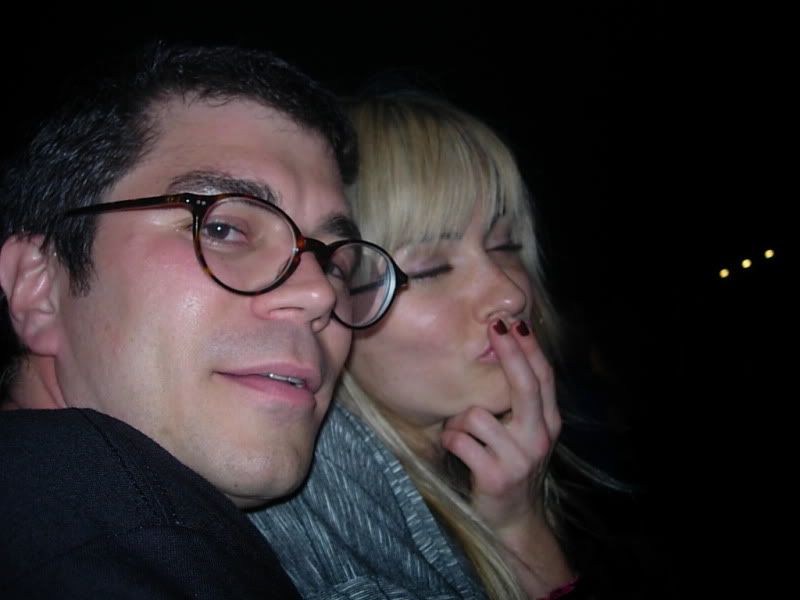 Gregory and the girl of the NIGHT!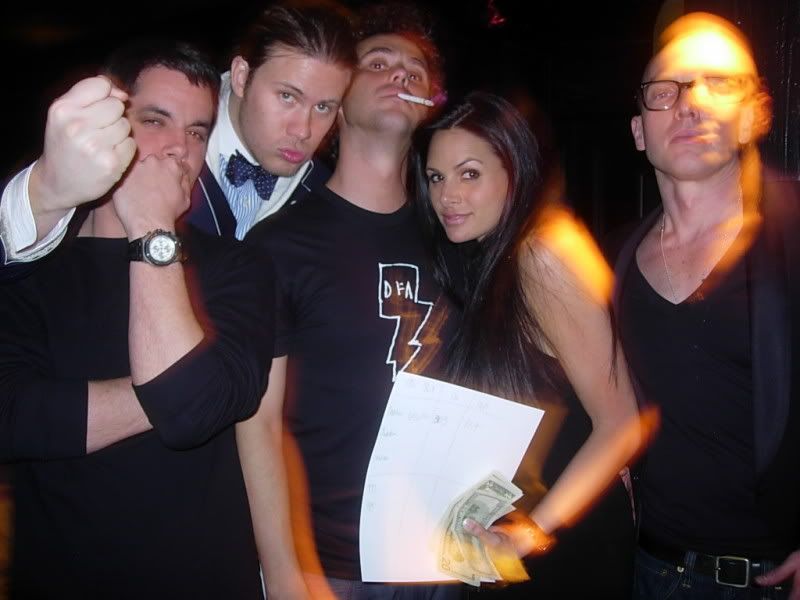 Timothy, Parker, Andrea, Matthew... Dallas in da house!



My elevator picture.

I was stuck in New York and trying to get home to Texas. I finally arrived on the 18th and I kicked my feet up for a nap. THAN!!! My phone rang and it was Andre Saraiva. He came a day early! All I thought was, "Oh shit!" He wanted to meet for dinner and/or great red wine but in Dallas, things close early. So I hopped up and put a Herve Leger outfit on with Tahitian pearls... and jammed to the W hotel where we met up. I met Gregory Bernard and he was the coolest cat. So cool. I brought gifts for Andre, one was a book that Larry Clark did called Los Angeles. Andre loved it! SCORE for me. We met up with the Belvedere people and than we went to Suite Club to check things out. I got a little drunk and went off, thank goodness I calmed down. I don't think drinking mixes well with me. Too many bad things have happened to me when I have drank too much. Somehow we called it a night.

The morning of the 19th, I don't hear a peep. Than I get a text from Gregory. I suppose I am supposed to head down there to meet up with them and its 3pm. I don't make it till 5pm and I see Andre and Gregory sitting infront of the hotel! LORD. They are bored. We walk to get cigarettes and I call my friend Matthew Giese to take us on a tour. Andre wanted me to take him on a tour but I hadn't been to Dallas in years... and when I do come to Dallas I am busy with my family and writing... so knowing knowledge of Dallas wasn't my cup of tea. Matthew took us around in his BMW and we learned alot about Dallas. We went to Nieman Marcus and took photos. We loved the fact that no one was shopping at the downtown location. We compared it to how busy Paris was for shopping and how everyone hates shopping with the crowds in Paris. People come from all over the world JUST to shop in Paris. We went to the JFK memorial before that though and had a great time. There were families there with us and we stuck out like three sore thumbs. Me with my Yoko hippie hair and knee high boots... and skin tight black dress. We than went to Centre and looked around because Andre wanted sunglasses, than he wanted to look at the ones from American Apparel... no luck. Than we went to Starbucks.

Matthew than took us to a place called PEGGY SUE's for some real Texas brisket and BBQ ribs. We sat there and enjoyed the place. I couldn't believe how Texan it was. There was a Rock Hudson poster dedicated and signed to Peggy Sue. There was one woman who looked like she was transplanted from the 80's in the restaurant and Andre was all over her style. Gregory was explaining to Andre in French what the different choices were since he used to work in Washington and had dined at the Texan/Republican restaurant dedicated to the politians from Texas working in the area. You couldn't get anymore Texan than this place.

Than we went back to the hotel and met up with Pedro Winter aka Busy P.

It was fun to see him because it had been really difficult meeting up with him due to our schedules. We went downstairs to meet Matthew after getting ready. Made an appearance at the club Suite. Than we decided to go to DALLAS GENTLEMEN'S CLUB!
I am not joking. The bootiest club in the world. During the car ride we saw a Whataburger and Pedro wanted to eat there but we didn't have time. He wanted to blog about it, oh well. Once inside of the club they took all of our cameras! Damn. Andre, Gregory, and Pedro were going to die! Matthew and I were laughing. It was so crazy I can't even tell you. Pedro didn't want to look at the girls and he just wanted to watch the tv basketball game. We started to talk a bit until a dancer got inbetween our faces and told us that Gregory bought Pedro a dance. HA! I won't go into detail with that one.

Than I look up and Andre is taking ones and putting them inside the girl on the stage! It was a riot! DAMN.... They were the only non-black people in the room. I was a little inbetween. But it was half awkward and half hilarious.
Pedro demanded to go back to the CLUB Suite!

We went back to the club and we saw The Misshapes there! They were finished with their set and Pedro got his Busy P. on. He rocked the whole club and people fell in love with him on the dance floor. He really put a great show on. By the end of the night he was dancing all over the floor by himself!!!!!!!!! ha.

Gregory went crazy on the dance floor and he definitely was having the time of his life. Andre was also enjoying the Dallas scene. It was a night to remember.

Afterwards, we went back to the hotel, chilled, and than parted ways.

(BECAUSE.... we all were headed to Austin for SXSW the next day and it was already 4am... and Pedro was heading to a gig in San Francisco... and to meet up with homie Jeremy Scott...)

BELOW MORE PHOTOS FROM EMMA PICK, TAKEN WHEN I WAS IN PARIS. 3/11/09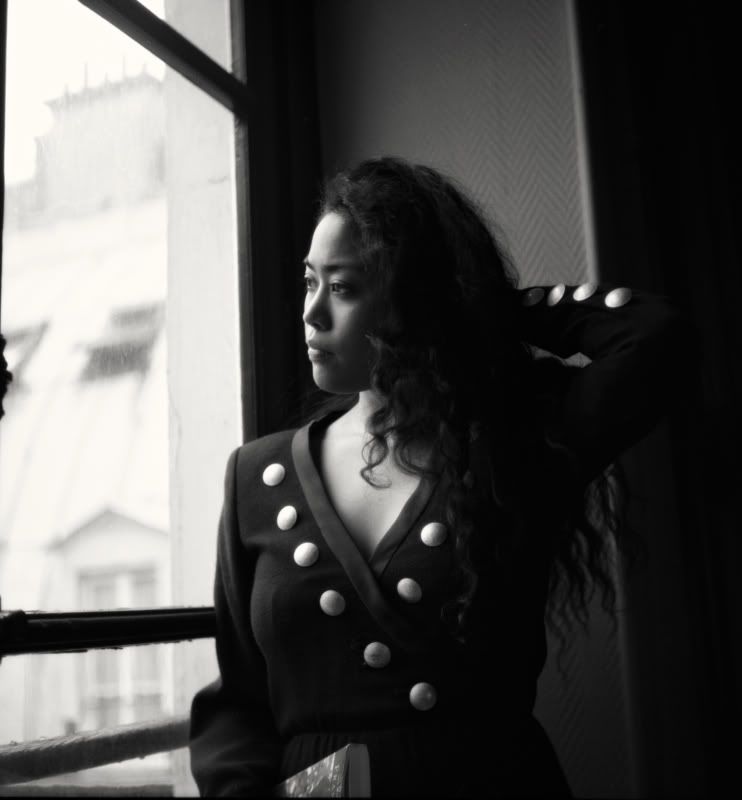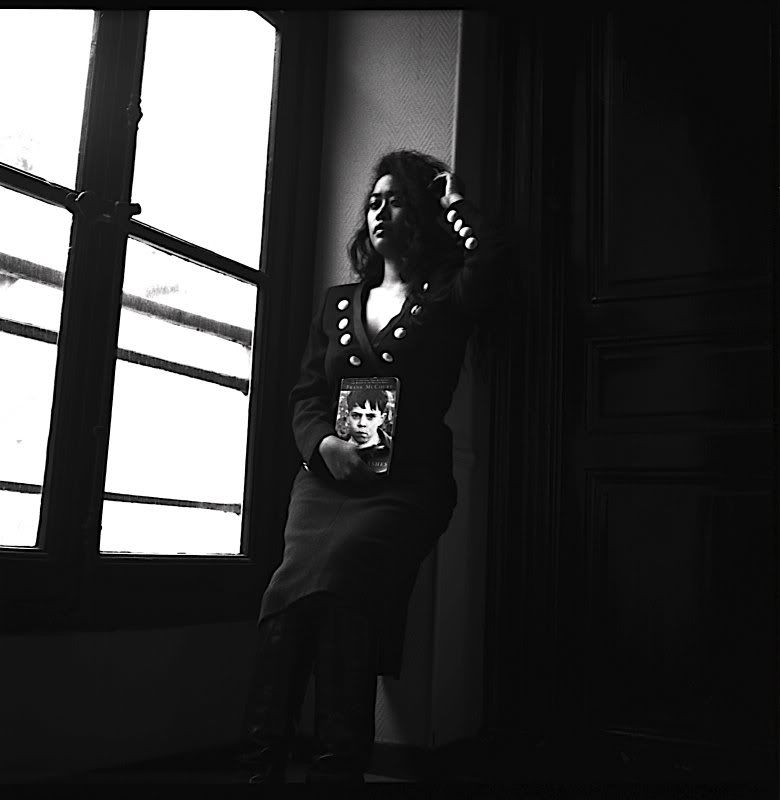 A long view of myself in Scott's hallway with one of my favorite books, Angela's Ashes. Wearing Catherine Deneuve's Yves Saint Laurent dress.



Front shot wearing Azzedine Alaia.



Wearing Pucci, reading & writing.

MORE PHOTOS LISTED UNDER MARCH 18TH, THE TITLE SHOULD SAY, "FRENCH PHOTOS BY EMMA PICK!"

BELOW PHOTOS BY KRIS DEWITTE AT THE FAMOUS FRENCH CEMETERY WHERE OSCAR WILDE, JIM MORRISON,EDITH PIAF, MARIA CALLAS, AND MANY OTHERS HAVE BEEN BURIED.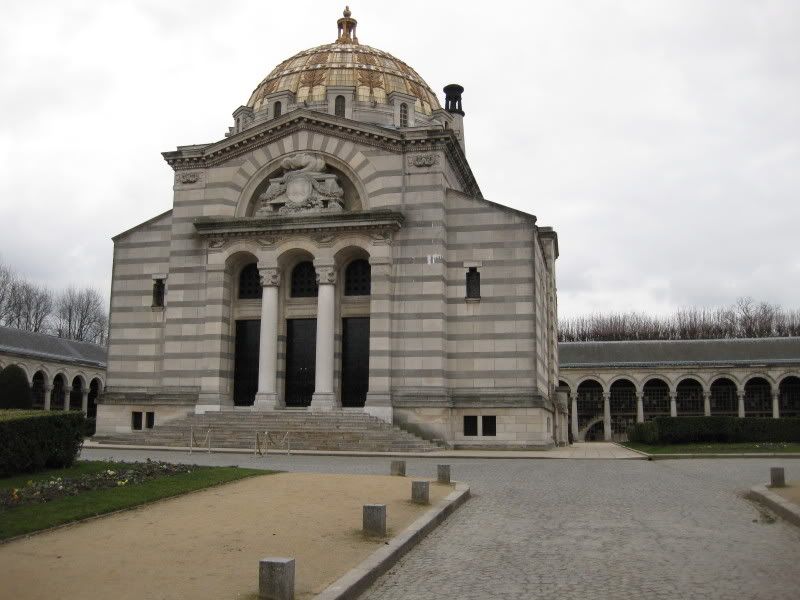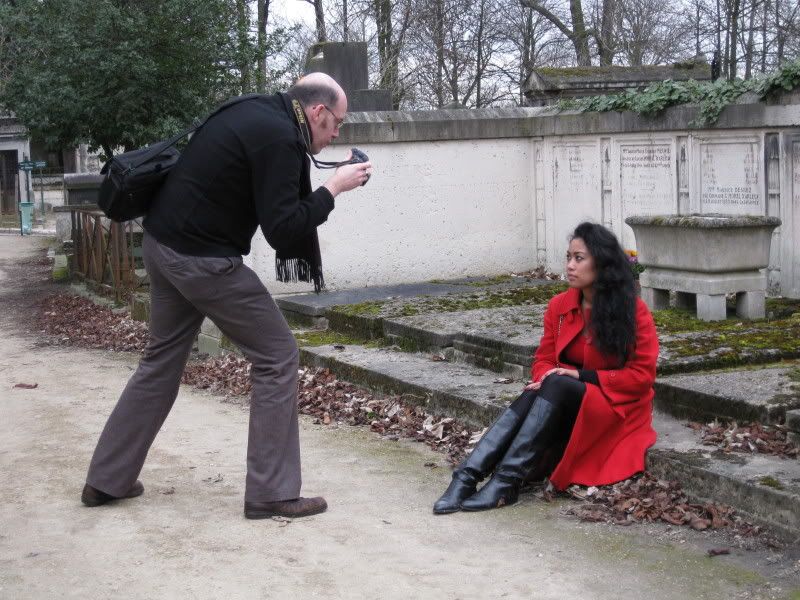 BELOW PHOTOS THAT CLAUDIA WU TOOK OF ME IN PARIS.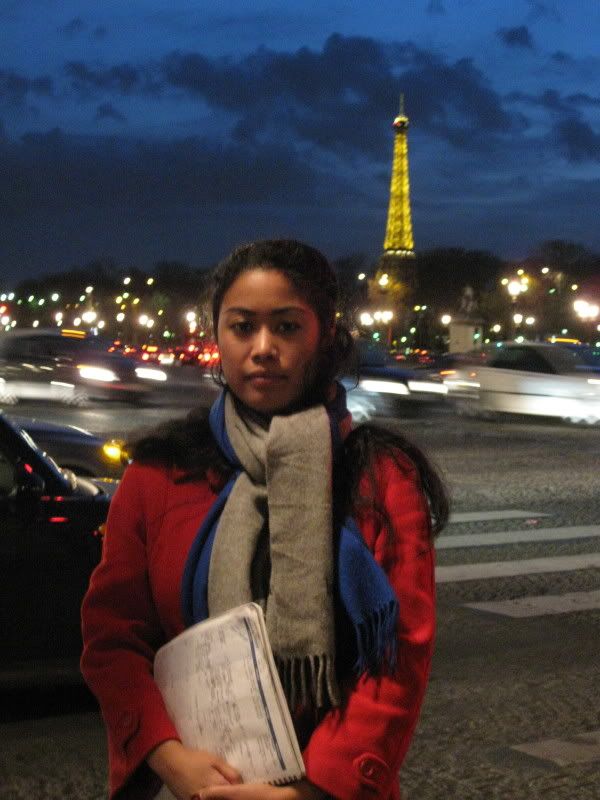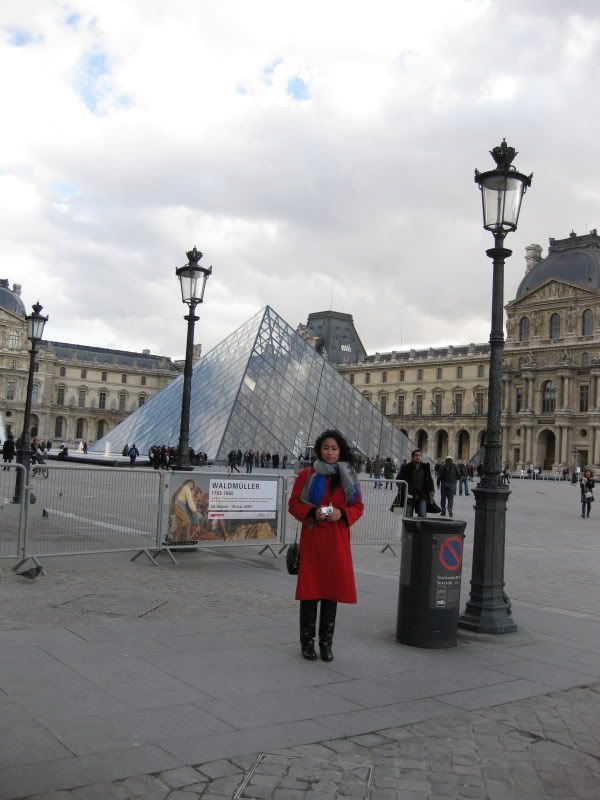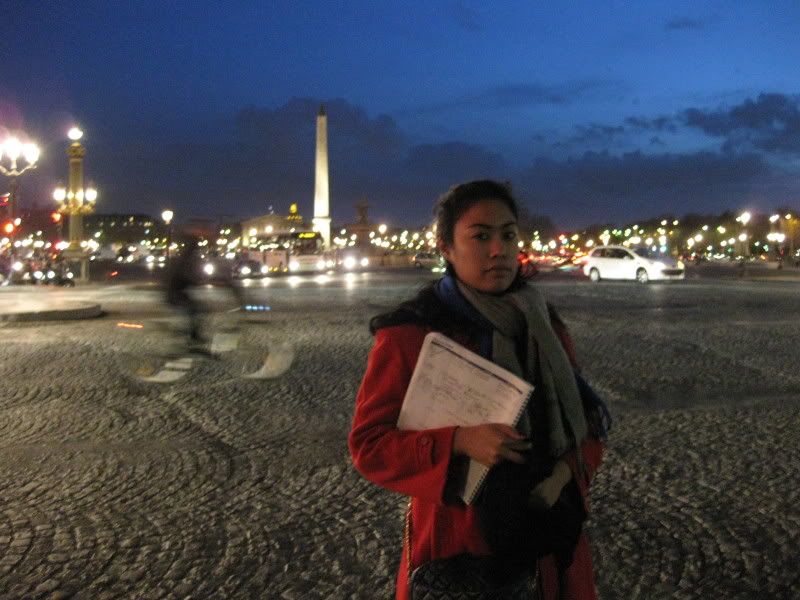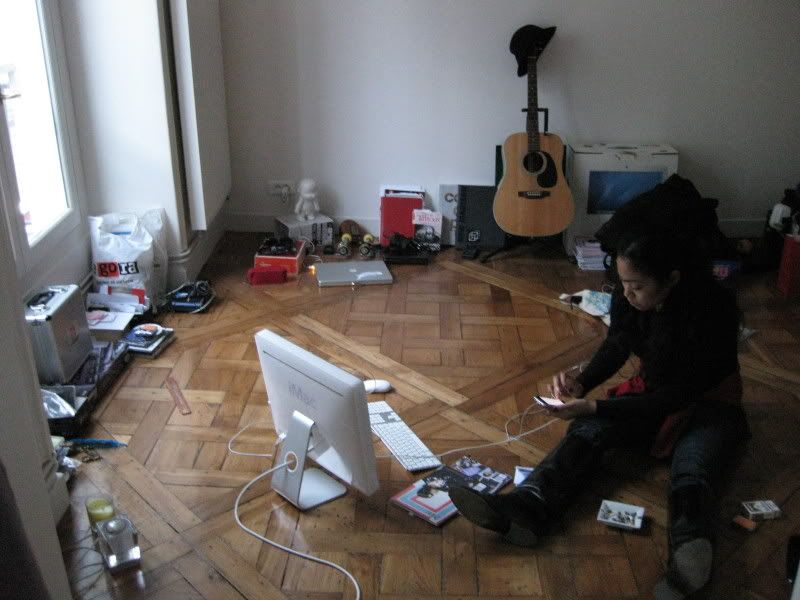 Well she basically took all of the photos that had myself in them throughout the trip. Thanks Claudia!



MARCH 24TH 2009... WHAT THE HELL HAPPENED TO PHARRELL???
Mmmm, I haven't seen Pharrell in a while. So when someone sent this to me, I couldn't help but laugh until my eyes started to tear.

Seems like everyone is in Paris, even if its for a lay-over from Malaysia.

What'chu kno bout Mickie-D's??????