TIFFANY LIMOS - LOVING MY LIFE !!!
"You can't be what everybody else wants you to be. Do what makes you happy." - Tiffany Limos 3/31/09
"Acting is easy, writing is hard!" - Marlon Brando
"I am filled with love and affection." - Tiffany Limos 3/22/10
"Forgiveness is the fragrance that the violet sheds on the heel that has crushed it." - Mark Twain

About Me
"Be yourself, everyone else is already taken." - Oscar Wilde
View my complete profile

Blog Archive

Wednesday, March 18, 2009
Raphael Neal directed me in a music video for a well known producer named Magiker. If you are a fan of Camille and Magiker, you will truly dig this! I will update you all when the video comes out.
Google Camille and Majiker. They are huge in France and New York! It was an honor to work with Raphael and Majiker. We shot one hour outside of Paris. I fell asleep as soon as we got there. The make up artist didn't speak English and she woke me up. They told me it would be an hour before I was to start getting ready and she came in 20 minutes! I screamed NO and she ran out of the room frightened for her life. Than I realized that maybe she misunderstood me and thought I was screaming at her but I was just confused because I thought they said ONE hour???!!!
Sinan Bertrand is the other person in the video besides Majiker.
Here are some pics! ha.
Me and Sinan Bertrand.... the makeup artist that I scared.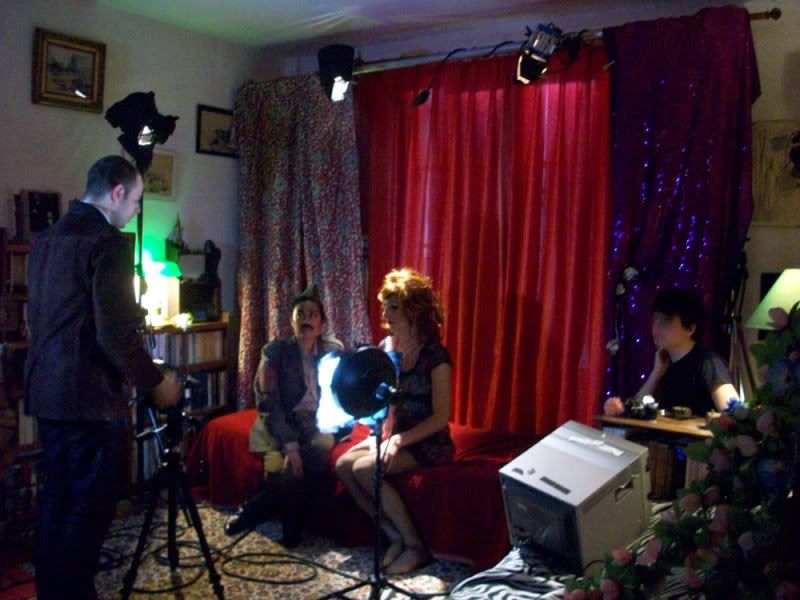 Majiker directing us! Raphael off to the side watching... on the right.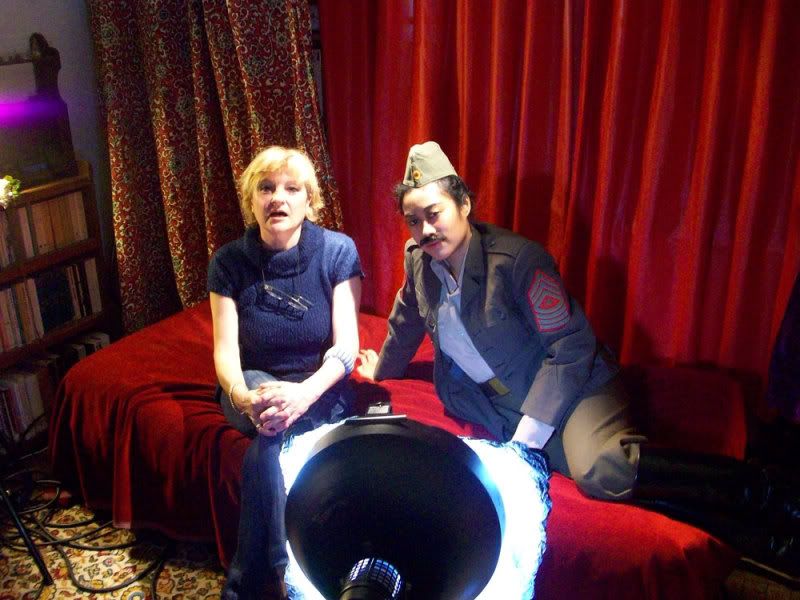 Raphael's mom! Awe. She is soooo cute!
Posted by

Tiffany Limos
at 3/18/2009 08:04:00 PM
Links to this post