I arrived in LA on the 20th, MONDAY. (for personal and business reasons)
Asa and I went to Barracuda for the Cool Cats in-store and to say hello to fellow Ed Banger homies.
Here are some pics of Asa and I infront of the store.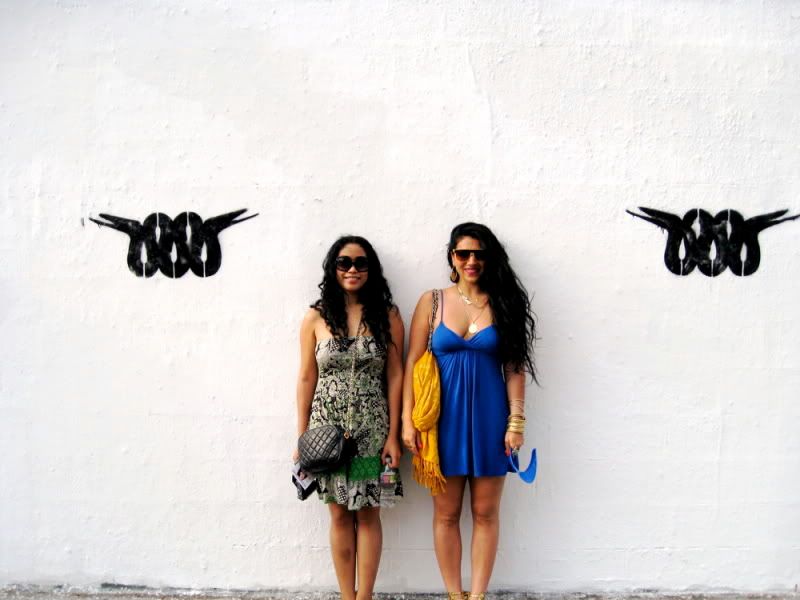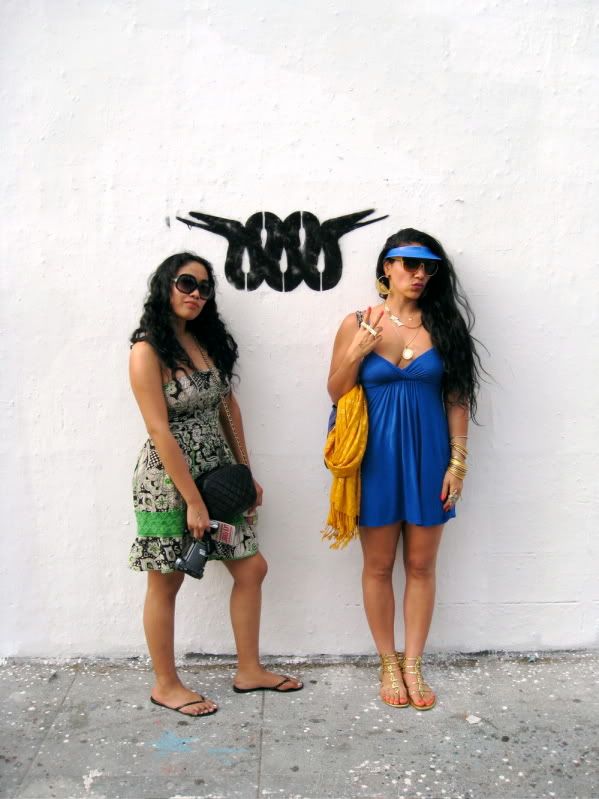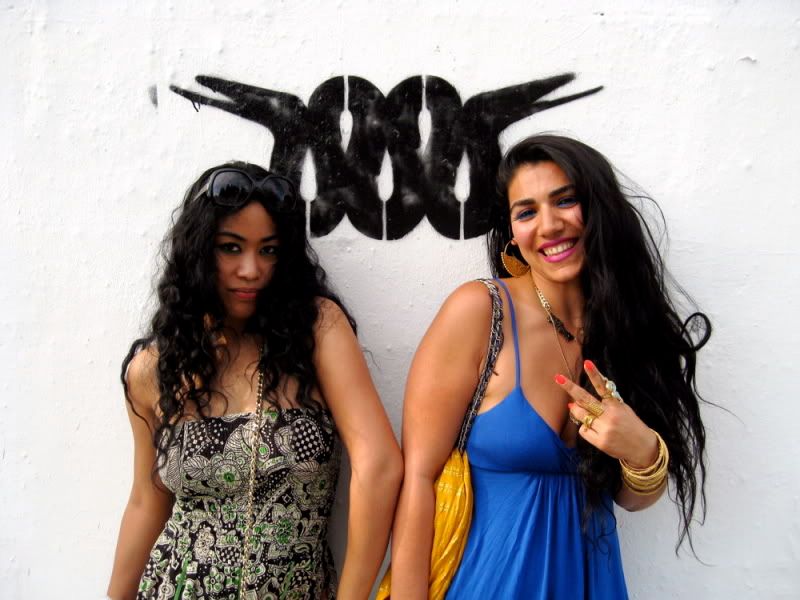 Than on the 21st we went to hang with Pedro Winter for his Birthday! It was official P DAY! (for those of you who do not know who Pedro is, he is also known as Busy P of Ed Banger Records ya'll...)
A$A photographed me while I videotaped the whole shin-dig.
Me videotaping!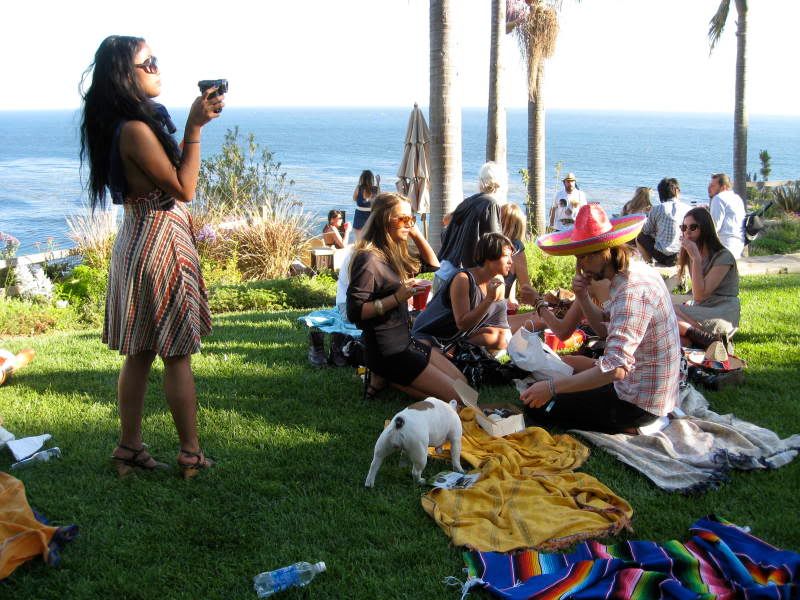 Fun, fun, fun!!! Just check out that view!
My dinner!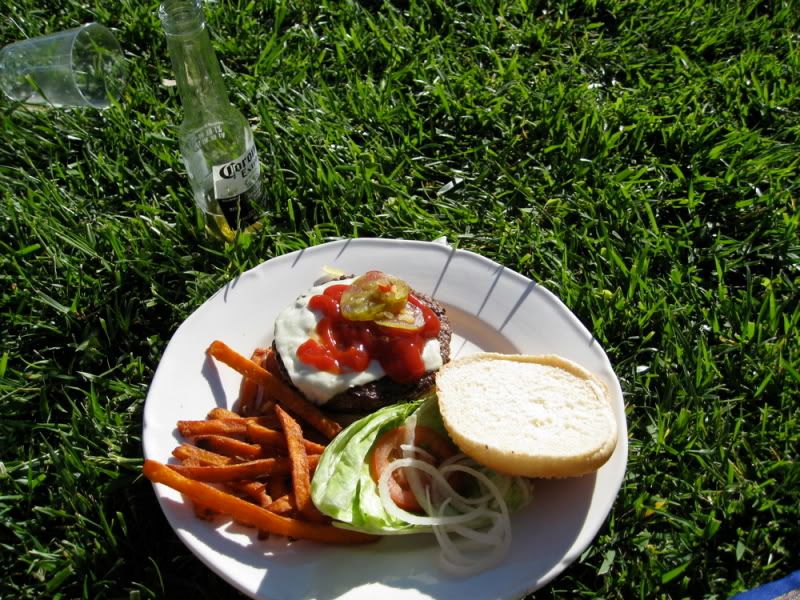 Pedro's P Day cupcake! YUMMY!
Gaspar taking pictures of Pedro trying on P Day shirt gifts.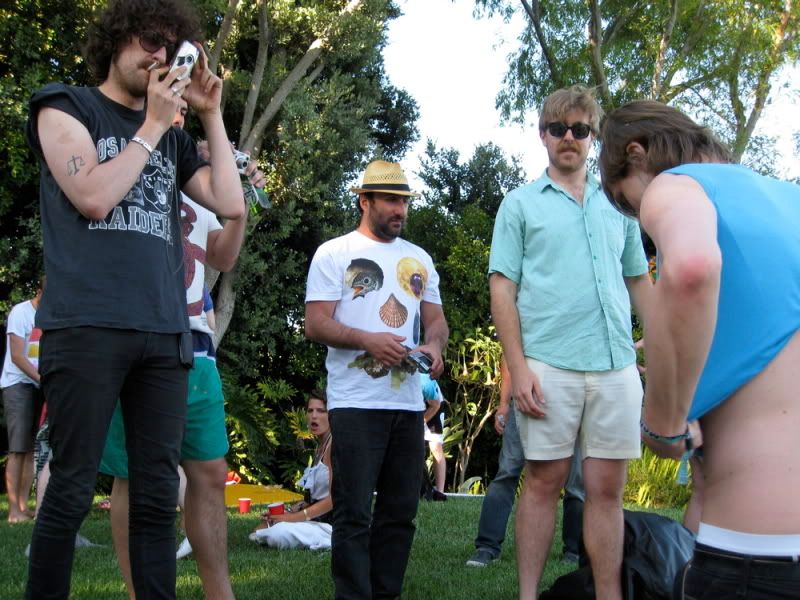 Morgan chilling in the back.
Me putting on my Dallas Cowboys sweatshirt, it was getting breezy. You can see my red and white bikini underneath! Just look at those palm trees in the backyard!
Cobrasnake looking sexy! Look at his style... Forever sexy.
Pedro getting ready to hit the Pinata!
Everyone is anticipating!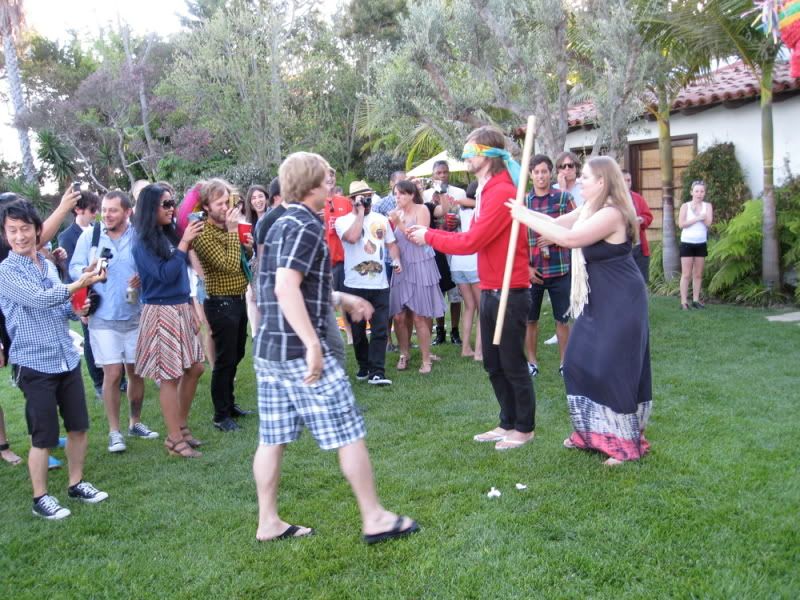 I have this on video, it was hilarious!
Yummy candy!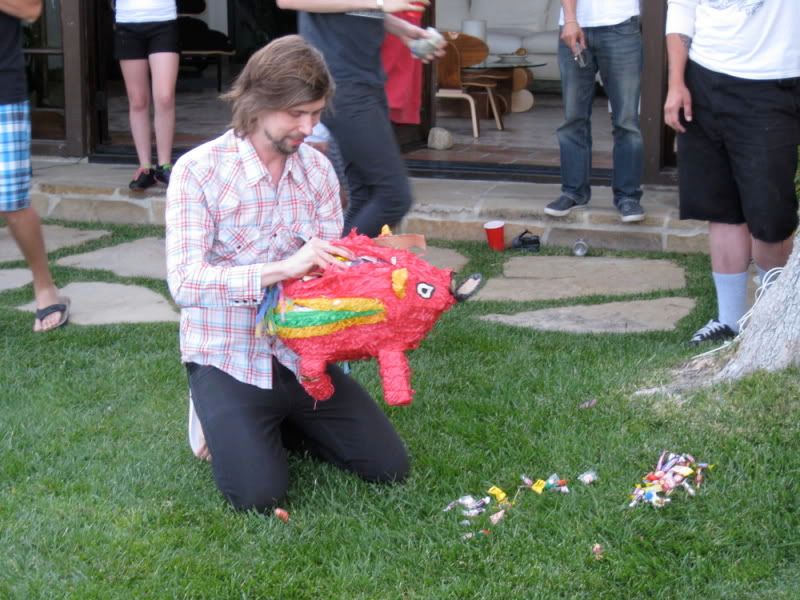 The crowd wants more!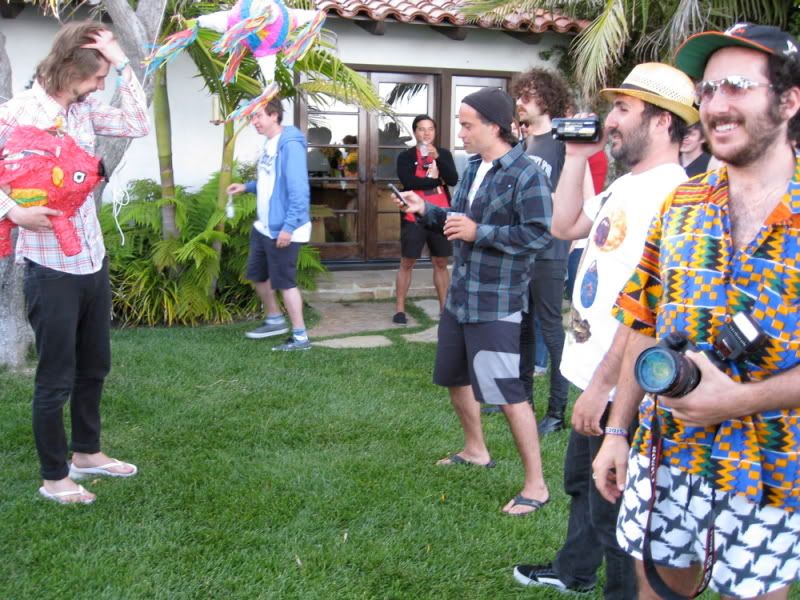 Pierre Andre next up!
I laughed when I saw this picture. Why is Pedro hiding behind a tree? LMAO! ha!
Look at me videotaping him blowout his P Day cake?!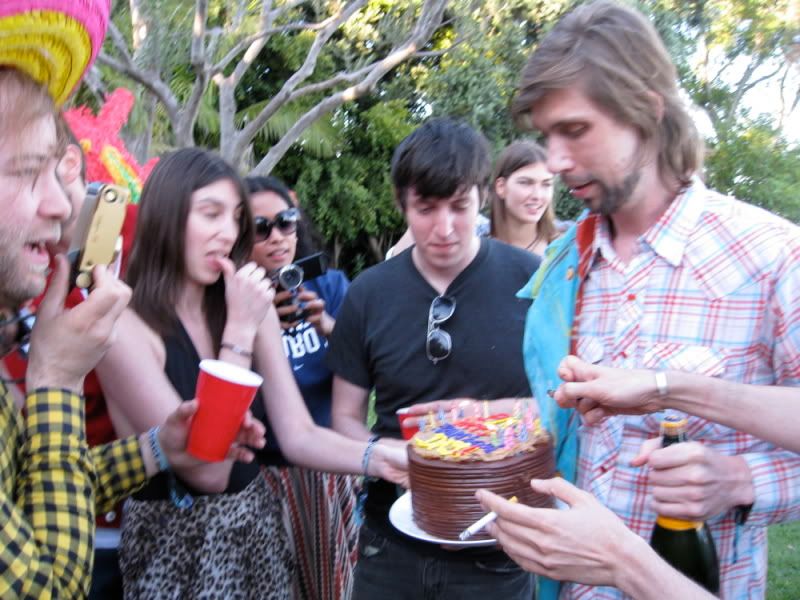 FUN!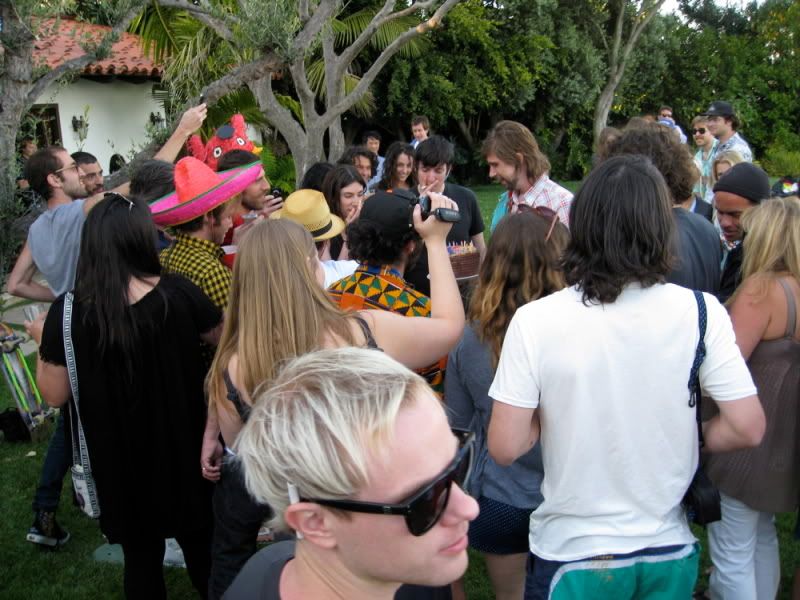 Kavinsky by A$A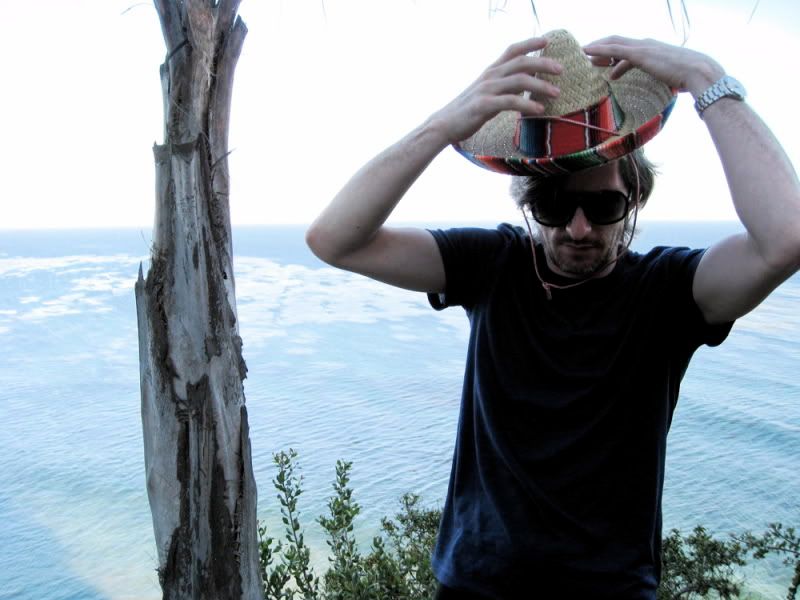 Kavinsky by A$A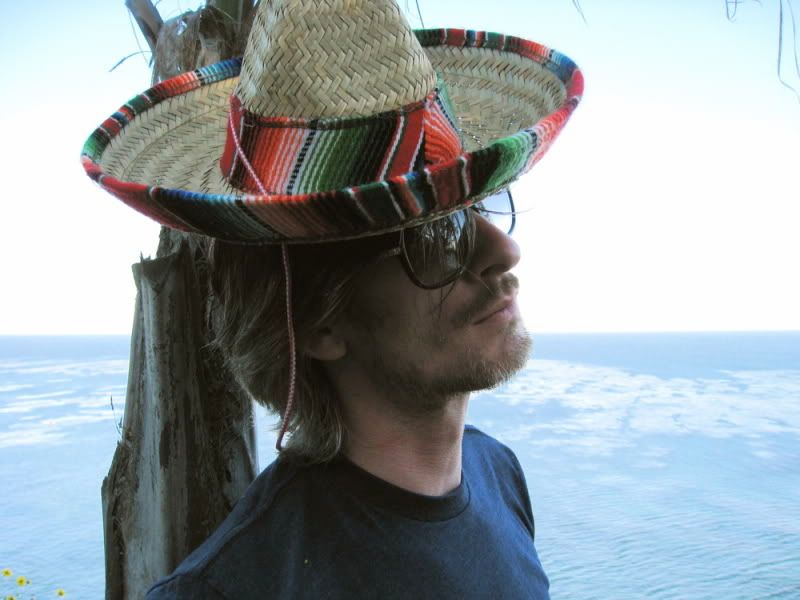 A-trak, Frankie Chan, me... and I forgot the guy's name who is about to slap A-trak's hand. (OKEY-DOKEY! LMAO!!!!!!!!!!!!!!!!!!!!!!!!!!!!!!!!!!!!!)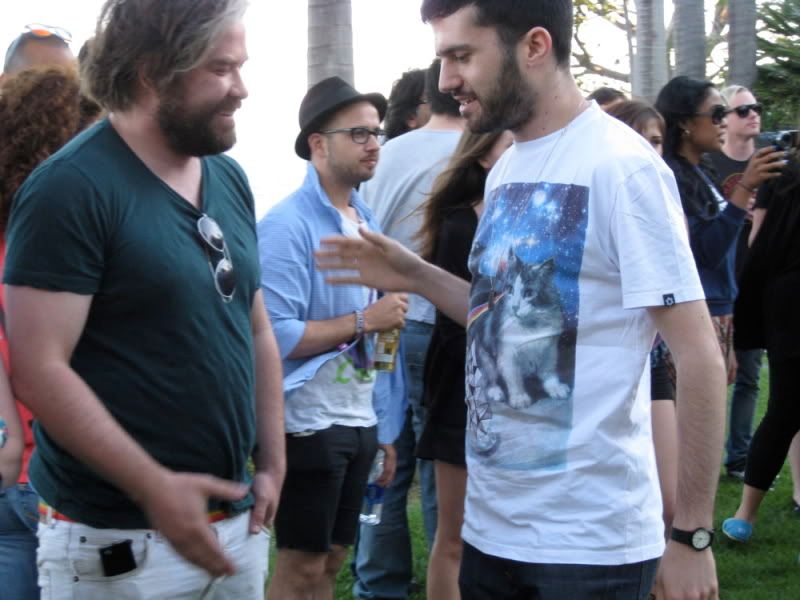 We didn't make it to the Cinespace after party because we were too tired and I had alot of meetings to attend to.
Tuesday April 22, 2009
LCD Sound System at Bardot.
Lots of people were there; Prince, Ed Banger Crew, and more...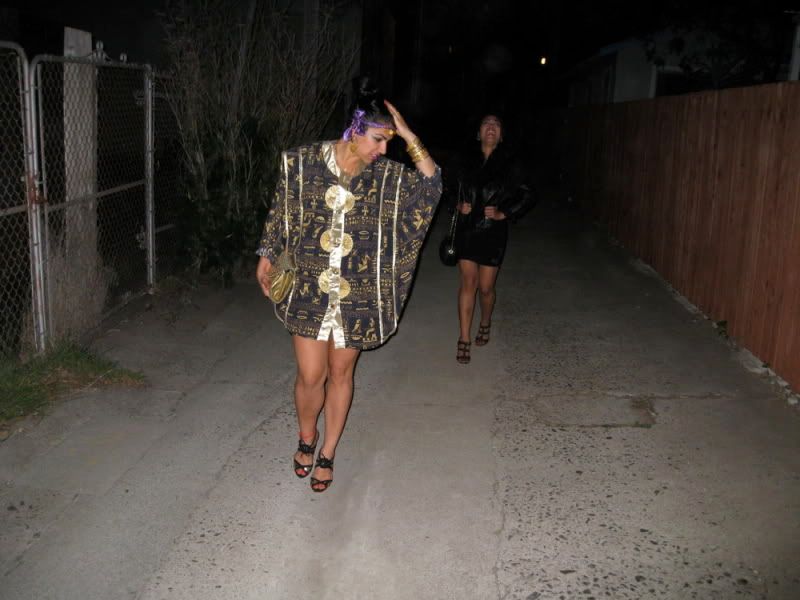 Than tonight, April 23rd, I got a text from Gordon (The Misshapes) and he told me that he was djing along with Jeremy Scott at H. Wood. Of course I was going to go! I saw Ashley Nichols and it had been five years since I had seen him. I made a new friend named Peter. My other friends Gina and Jarrod were there.
Daniel, Ana, Jeremy Scott, and Gordon
Me, Jeremy Scott, A$A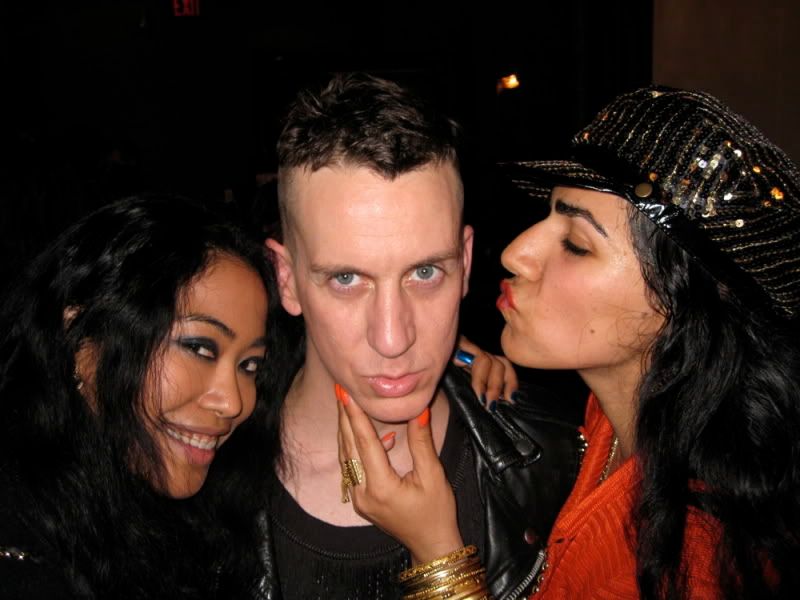 Beth Ditto and Gordon
Beth Ditto and Gordon
Beth Ditto and Jeremy Scott
Peter O.
Gordon and Tiffany... homies since 2002!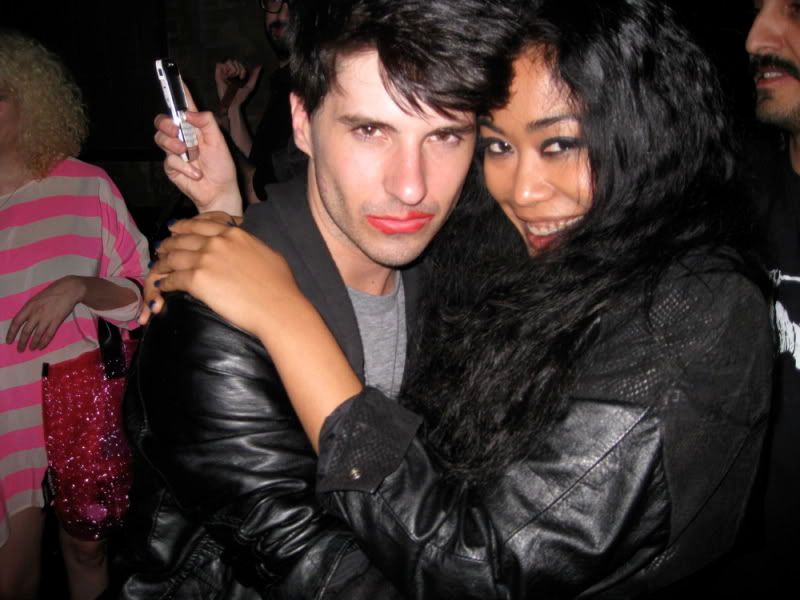 Oh Ashley Nichols! My homie that I love. If you don't know him, now you know!
Me and Jarrod!!!