So this is what I did on Election Night.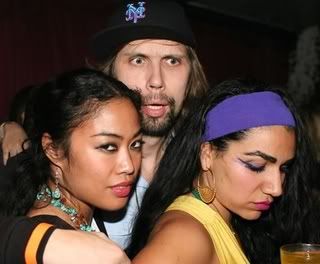 Yes, that is Pedro Winter aka Busy P. and no I did not just meet him. I met him in the late 90's along with Daft Punk way before this night. I was waiting for the whole French posse at Diplo's event but they decided to go to Cinespace. Yes, they were all there (Daft Punk/Justice) ladies and yes, they are just my friends.
Photos by Cobrasnake (Los Angeles 2008) * A$A on the right of me.