Claudia Wu is one of my oldest friends in New York City. We used to work at Visionaire together in the late 90's and were at the forefront of the beginnings of V Magazine together along with Alix Browne, Stephen Gan, and Alessandro Magania. (and if you have never heard of those people, do your homework kids, they are some heavy-hitters in the publishing world) She is a little genius and has achieved respected work for various prestigious magazines and ads. She started Me Magazine a while ago and as of recently I have just helped out a little bit.
Claudia Wu.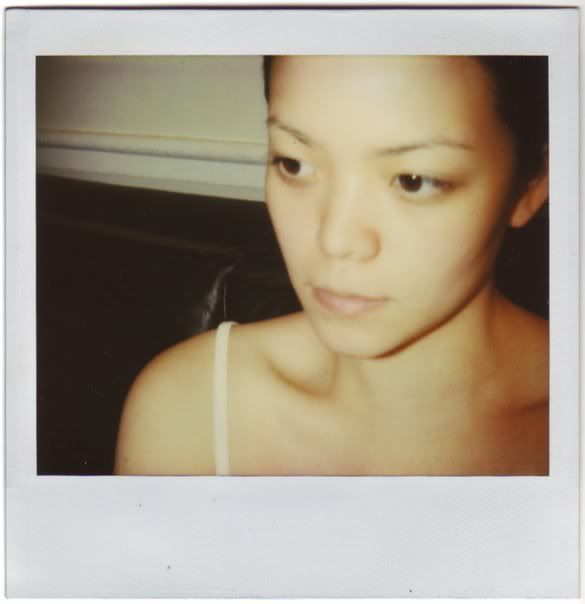 Spring 2008.
Claudia and I go to Michel's house to visit Paul to discuss the Me Magazine x Paul Gondry concept. Michel and I play around with the webcam. HA! (All of a sudden I couldn't find my black fedora hat, I search for it, Michel searches for it, Paul searches, Claudia... than were are all frantic, ... Alas, Michel had been sitting on it the whole time while this photo was being taken!)
Michel and I waiting for Paul to show up at the Gary Panter gallery show. Photo by Quark Henares.
Claudia and I go to Brooklyn to wrap things up. On the way to Michel and Paul's new house, we hit the thrift store next door for some new hats!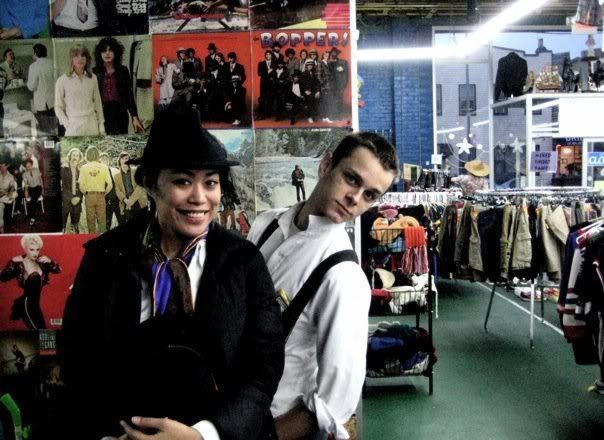 Photo by Quark Henares...
Voila! The final product! After all those years of trying to finish this issue, it was finally completed! I couldn't make the wrap party because I was out of town! But I heard that Kaws showed up to the event at Dactyl. Thank you Neil!
Me Magazine
Check out the website above for this issue and past issues. Let Claudia know what you think of the magazine. Her info is on the site. Merci Beaucoup!